Secure online payment :

The online store uses the secure platform of PAYPAL; we don't have access to any credit card numbers.

When paying, make sure you are indeed on the site "https://paypal.com" and that the seller is :

"RfLapCounter / rflapcount@orange.fr".

1) How to order :

There are six steps to place an order :
Step 1 - Select the product : a click on its picture in the web store.


Step 2 - Product availability :

It is not advised to order a product that is not available, as the delivery time will be quite lengthy !

- A green indication means the product is available.

- A red one means "out of stock" ; wait till it goes back to green.

Strep 3 - Click on the "Add to Cart" button on the selected product page :

The product is added to your cart.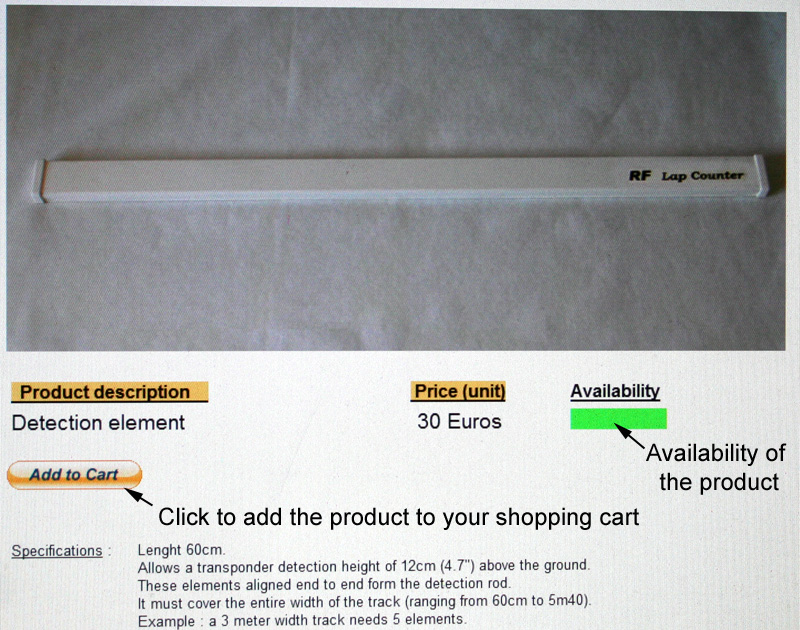 Step 4 - Order Summary :

There are still 4 possibilities left :

- change the amount ordered : after modifying the amount, don't forget the "Update" button.

- remove an item : click on "Delete" .

- keep on buying : "Continue Shopping" button.

- proceed to payment : your order is complete, click on "Check out".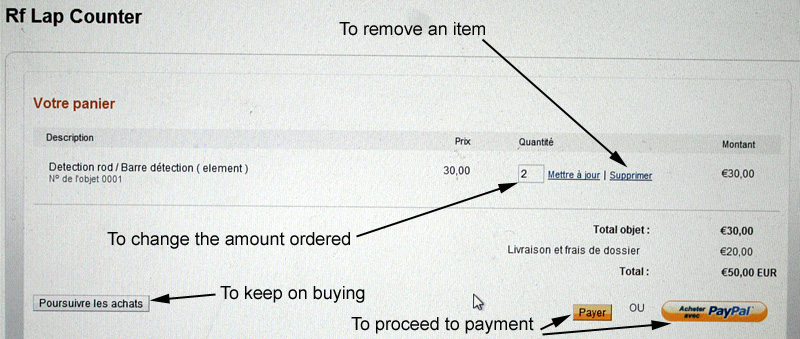 Step 5 - Select the method of payment :

- Either credit card : add your credit card number, delivery adress, email...

- or by PAYPAL.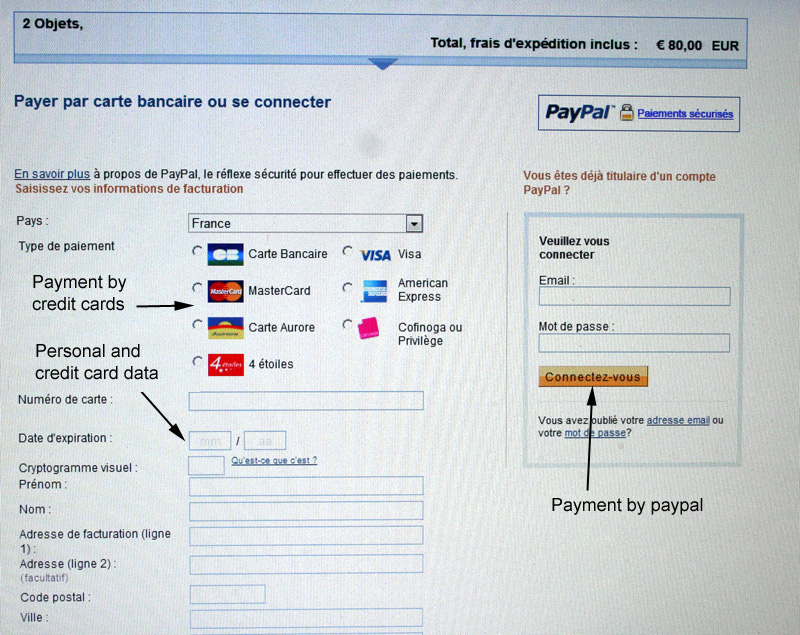 Step 6 - Confirm order :

- While confirming the order, an order receipt can be printed.

- A confirmation email is automatically sent to your personal mailbox and to our company.

- An email will be sent to you on the day of shipment.